Physical Education
Sports for Champions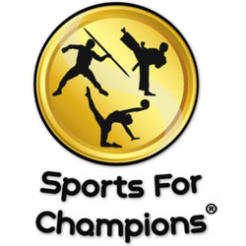 On Friday 28th February, we were excited to welcome Matt Lee who is a sporting champion who one day is aiming to reach the Olympics.
Circuits
The afternoon began with Matt and Mrs Matthews setting up some circuits for the Robins class. With music playing, the Robins were able to do a mixture of circuits from spotty dogs, to jumping as high as they could. One child jumped so high that he could nearly reach the ceiling!
Next, it was the turn of the older children. Each class was allocated a time to be in the hall to complete their circuits. With no time wasted the children were put through their paces completing not 4 but 6 different activities! Even the teachers were getting involved.
Assembly
At the end of a very energetic afternoon, Matt Lee took an assembly to talk to everyone about his fitness and training. He told us that he gets up early every morning and goes to the gym for two and a half hours. When he gets home he eats his favourite healthy food of porridge with a little bit of honey. Matt explained that when he was young he used to swim for a swimming club which would keep him fit and healthy. When he got older he decided to train for track and field events, there he decided to train for the decathlon. Over the years he has had a lot of injuries but with determination he has never given up on his dream.
It was lovely to see the whole school taking part in an event and being inspired to continue to follow their dreams. Matt did leave children with a positive note about keeping fit and healthy. Thank you to all of you who sponsored our children it was an afternoon to remember.
Important Information
The curriculum at Pocklington Infant School includes outdoor games, indoor activities and educating children about health and fitness. Throughout the year, Reception and KS 1 will have PE twice a week.
Please ensure that your child leaves their PE kit in school every day and before holidays it will be sent home every holiday to be washed and then returned on the first day back. Your PE kit should consist of:
Black shorts, a white t-shirt, plimsolls in a drawstring bag, all labelled with your child's name.